External portable solid state drives (SSD) are known to be the fastest and most solid performing external storage devices as of today. They can be up to 5x faster than traditional external hard drive which saves lots of time and helps accelerate the data processing task, whether it's a simple transfer task between an internal storage to the external SSD, or it's a read task in which you have to run files and process them on the external SSD itself.
The most popular external SSD capacity is 1tb, it's almost the minimum standard for any modern external storage device, and here we are going to suggest some excellent 1tb portable external SSDs that are known to be very solid and reliable in terms of performance.
Our 1tb external SSD recommendations
We have already made an in-depth research on the best external SSDs on the market as of today (view the full article here), and we deduced that the following external portable SSDs are currently the best (for year 2017):
Name
Capacity
Interface
Warranty
Details

1.

MyDigitalSSD BOOST
1tb
USB 3.1 (Gen 2)
3 Year
Quick Review

2.

SanDisk Extreme 900
480gb – 1.92tb
USB 3.1 (Gen 2)
3 Year
Quick Review

3.

Samsung T3
250gb – 2tb
USB 3.1 (Gen 1)
3 Year
Quick Review

4.

G-Technology G-DRIVE slim
1tb
USB 3.1 (Gen 2)
3 Year
Quick Review

5.

ADATA SE730
250gb
USB 3.1 (Gen 2)
3 Year
Quick Review
We strongly advise that you peruse our in-depth research on this matter, as it contains valuable information that help you make the right decision.
---
A Quick Primer to the External SSD World
This section is aimed at novices who are totally new to the world of external solid state drives. If you already know what an external SSD is and its advantages, there's no need at all to continue reading.
What an External SSD is
An external SSD is simply as the name indicates: A solid-State Drive (SSD) crammed inside an external hard drive enclosure and connects externally with the computing device (whether it's a PC, MAC, Tablet, or even a smart phone). The external connection can be made via a wire or through a wireless network.
Using a Gen 2 USB-C interface, the SE730 is capable of 500 MB/s read and write based on marketing and comes in a single 250GB capacity. If the command completes successfully, it should keep write performance high and reduce extreme performance drops. It's available in only one capacity – 250GB – but you do get a choice of gold or red. With 1TB capacity and a performance of over 800MB/s, the Boost is a clear winner. The drive only requires 4.5 watts to operate so it can be powered from the USB interface.
The advantages of 1tb external SSD
We don't run many synthetic tests on external or portable storage products because the typical workload is sequential in nature. This is one of the best to date. The clever design with an upgradeable interior and freedom of choice when it comes to the RAID setup gives the Boost another boost in regards to the value. There are many advantages you can gain from using a 1tb capacity of portable external SSD, such as storing large set of games and movies, and the ability to run an operating system flawlessly and speedily on it, and many other advantages. The 1.3-ounce drive has a premium feel thanks to its textured metallic exterior, which measures 0.4 by 1.7 by 2.8 inches (HWD). The ends have black plastic covers, and the left one can be popped off to reveal a USB-C port and disk activity light. Even though it is possible, users don't run operating systems on these drives.
Listing the benefits of using an external SSD
Here are some benefits you'll get when you opt for a portable external SSD for your external data storage:
An SSD has access speeds of 35 to 100 micro-seconds, which is nearly 100 times faster. This faster access speed means programs can run more quickly, which is very significant, especially for programs that access large amounts of data often like your operating system. And when you use an external SSD, you'll get almost all these benefits under the speed limitations of USB 3.x for sure.
With external traditional hard drives, the continuous motion generated by small moving parts creates heat, which is a leading factor in hard drive failure. Because external SSDs don't have moving parts, they're more reliable and more vibration/shock-resistant than traditional hard drives. They're also more resistant to common drops, accidents, and wear and tear since they don't have the small, susceptible parts of traditional hard drives. If you happened to drop your external SSD, your data will remain safe unless the external SSD itself got a serious damage due to a heavy weight falling on it. That's external SSD durability.
The extenral SSD drive has no moving parts. It uses flash memory to store data, which provides better performance and reliability over an external HDD.
Since external SSDs weigh less than hard drives, they're more mobile-friendly and they help make it easier to carry. With lightweight components and solid construction, external SSDs are better suited for the rigors of constant travel.
The extenrnal SSD uses less power than a standard external HDD, which means a lower energy bill over time and for laptops an increase of battery life.
With no moving parts external SSD generates no noise.
With little more than a screwdriver and your owner's manual, you can install a Crucial SSD — no experience necessary!
External SSD is available in 2.5″, 1.8″, and 1.0″, increasing the available space available in your pocket, which keeps things tidy in your room.
Because there are no moving parts and due to the nature of flash memory, the external SSD generates less heat, helping to increase its lifespan and reliability.
External SSD is not affected by magnetism.
MyDigitalSSD has retaken the crown as the best performing external solid state drive once again. Beyond visuals and measurements, the major difference between the two drives is what's inside. All the SSDs feature support for the TRIM command to keep the flash clean when you delete data, but the command is just a recommendation from the host system that the drive can ignore or push back to a later time. The two key ones have been HGST and SanDisk. The portable Boost drive shows us that portability doesn't need to come at the sacrifice of neither speed nor capacity.
How much data can 1tb of external SSD handle?
So why pay six times the price for an external SSD? It's already a very cheap drive in itself and especially when we consider the performance that it brings along – but you also get upgrade-ability on top of that and that's just awesome. Plus there's built-in hardware encryption for easy password protection of your data. The typical use case is very basic. In practical terms, the thing is still freakin' tiny.
The drive is beautiful to look at and available in black too. A 1tb of portable external SSD can handle almost all your needs of important data that you want to store outside your system on a very fast external storage device. That means the T3 gets along really well with Samsung's excellent and equally portable TabPro S Windows 10 convertible as long as you have a USB Type-C to Type-C cable, or any newer smartphone with a Type-C port. Most of us simply read and write large pieces of data for archiving or transferring from one location to another. Bored. It has a nice feel to hold thanks to the aluminium housing that also makes it quite durable.
The real need of 1tb data storage capacity
MSRP of the 500GB G-Technology G-Drive Slim SSD USB-C comes in at $229.99 with a three-year warranty. We often see performance measured in throughput, but most people would rarely say, "Wow, that transfer was really fast—I bet it was doing at least 150 MB/s." In fact, 1tb of external storage capacity is the minimum standards at the modern time where lots of data is requiring constant backup and archiving, and if your external storage device is not fast enough to meet these requirements in short time you will probably be in troubles. Time-based results are easier to interpret because the sense of time is universal. The slim is an SSD, while the mobile USB-C is a 7,200rpm hard drive. (Read more on why that matters in the Performance section below.)Our slim has a capacity of 1TB—more than adequate for the average person's library of photos, videos, files, and other media. The inclusion of not one, but two cables, provides another value to the drive and it will let you connect it to almost any host system with USB. Along with HGST, WD also acquired the G-Technology brand.
Partitioning the 1tb capacity of an external SSD
We tested with the Avatar (2D + 3D Edition) Blu-ray. Compatibility is pretty broad with this solution with Windows XP through 10 support along with OS X 10.6, Linux 2.6+, and Android 5.0 support. You can partition the external SSD that comes in 1tb of storage capacity to whatever number of portions as long as you really need that. Behind one of the plastic end caps is a USB-C connector which supports USB 3.1 Gen 2. The Directory Test is a 15.2GB block of data I modeled for another project several years ago.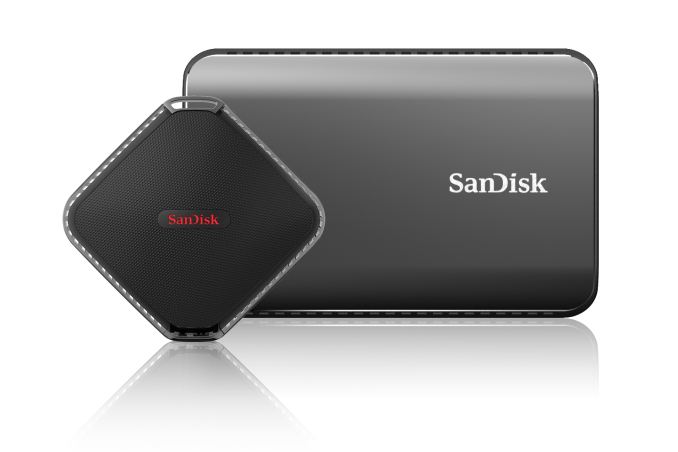 Addressing the portability issue of 1tb external SSD
ADATA claims that the SE730 is good for a throughput up to 550MB/s when reading and up to 450MB/s when writing data, based on sequential read/write numbers from ATTO Disk Benchmark. Usually an external SSD is portable, but there are some unportable types of it used in enterprise environment. But in general, the 1tb external portable SSD is what the consumer looks for in order to manage their daily data backup tasks. It comes from a daily-use notebook and contains a mix of images, software installations, ISO files, and multimedia that yields a nice real-world workload. The SE730 is essentially an internal SSD's guts (specifically, a small M.2 Serial ATA-based SSD) stuffed into a tiny, weatherproof shell. (See our guide and explainer The Best M.2 Solid-State Drives, Tested for way more than you probably want to know about M.2.) It's available in gold (the model we tested) to go with your new gold-hued 2016 Apple MacBook, or red if you're not into Mac-matching opulence. It's rare for one drive to win all three real-world file transfer tests. We recommend 1tb of storage capacity in any standard external storage device, and when it comes to an external SSD, this capacity is the most preferred as long as you have the sufficient budget for it. The top of the drive features the Adata logo, along with the words "SSD" in a splashy way that somewhat undermines the elegant look the drive is aiming for.